Mercer Gasket & Shim offers an array of sealing solutions for the process industries, our sealing solutions can be found throughout the industrial supply chain.  Mercer Gasket and Shim can assist with all your rail car, tank sealing needs for a range of tank car applications including manway lids, bottom outlet valves, flange connections and a host of others.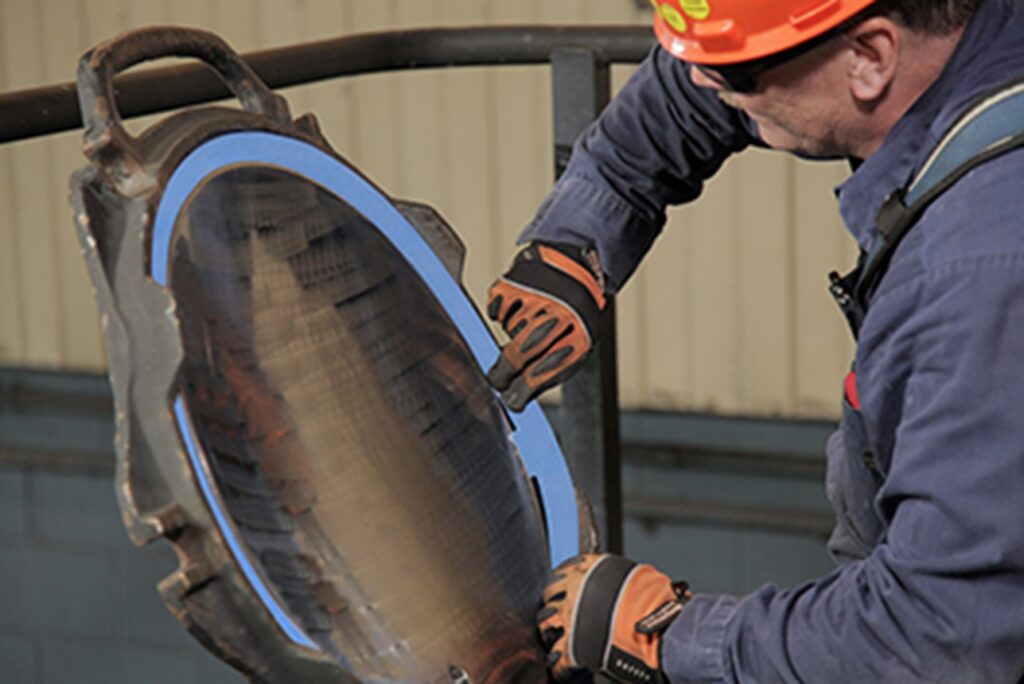 When transporting bulk commodities or hazardous materials by railway requires a safe, economical, and low maintenance manway sealing solutions, Mercer Gasket & Shim highly recommends Durlon brand SecureSnap™.  Duron products not only meet the aforementioned requirements, their products have stood the test of time as an industry favorite.
Why does Mercer Gasket favor Durlon brand SecureSnap™ manway gaskets?
Consider this Challenge:
A potential problem with a standard AAR-1 manway gasket is that the conventional design must be precisely made with tight tolerances to fit snugly into a dovetailed groove so that it remains in place once installed. When this does not happen the potential
for NARs is heightened. The required tolerances for these conventional style gaskets are difficult to achieve and create quite a bit of scrap during the manufacturing process. In addition, if the ID is too small, installation becomes difficult if not impossible. On the other hand, if the ID is too large the gasket will easily fall out of the groove and into the manway nozzle. The result of this happening will cause leaks, splashes, and other releases from an improperly secured manway cover.
The Solution
The increased flexibility of the SecureSnap™ manway gasket enables the user to install the gaskets more quickly than the conventional gasket. The tabs allow for the SecureSnap™ manway gasket to easily snap into the dovetail groove. Thus, the time required to install the SecureSnap™ gasket is significantly less than the time required to install a standard manway gasket.
The Benefit
The flexibility of the SecureSnap™ manway gasket also renders the gaskets more versatile than the conventional gasket. The SecureSnap™ gasket will accommodate more than one style of manway system (dependent on end user approval) meaning that distributors can stock one size of gasket for multiple manway designs, therefore reducing inventory and overall cost.


Contact us for a quote or answers to your questions regarding SecureSnap™ or any of our manway or tank car sealing solutions.