Mercer Gasket & Shim, a trusted industry supplier for over a century, known for its expertise in gasket and small part manufacturing, is now an official distributor of LoneStar Group's cutting-edge fastening products.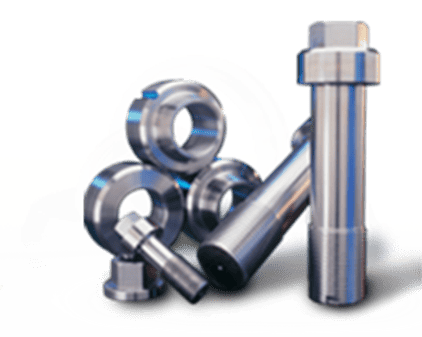 The coupling of Mercer's industry knowledge and LoneStar's outstanding products ensures that domestically manufactured, high-performance, fasteners of uncompromising quality are available to our customers across a range of demanding process industries.
LoneStar Group is a globally recognized domestic manufacturer and supplier of high-performance fasteners.  Whether you require off-the-shelf fastening components or specialized fasteners tailored to your unique specifications, Lonestar and Mercer Gasket & Shim have the combined expertise and resources to deliver. We offer a comprehensive range of standard and metric fasteners, such as bolts, double-end fasteners, tap end fasteners, and all-thread fasteners, all manufactured to meet SAE, ASTM, and ISO grade standards.

Lonestar can custom machine special fasteners, per print up to 32-inch diameters on items such as riser bolts, turbine bolts, stems, connector rods and collar studs.  For uncompromising performance under the most demanding conditions such as extreme temperature and excessive wear, customers can chose from a number of coating and plating options.  These fasteners are manufactured in accordance with ASTM.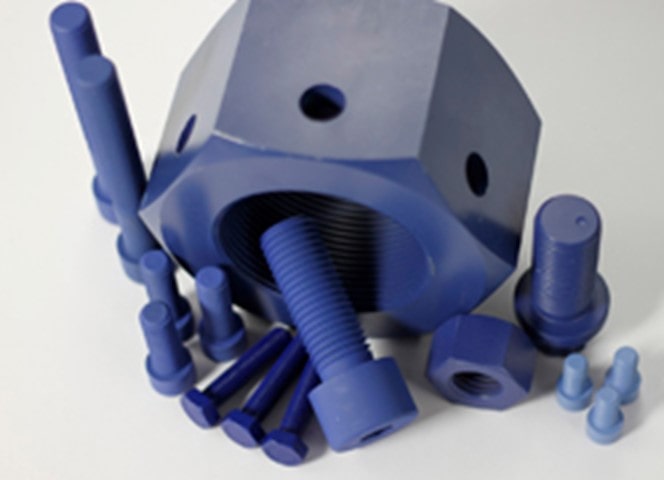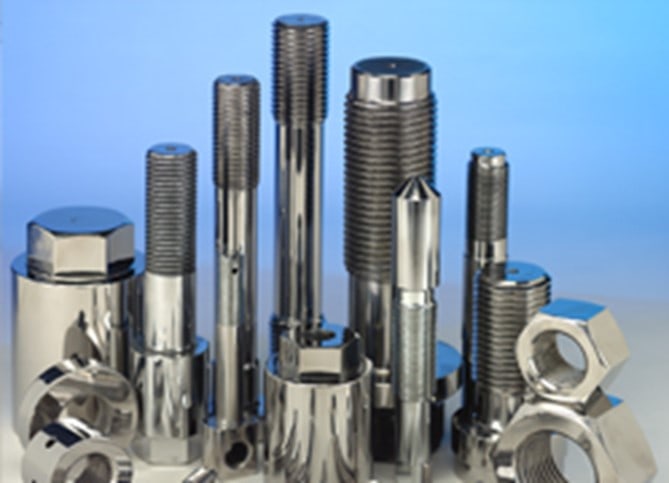 Mercer Gasket & Shim serves industries such as oil and gas, petrochemical, power generation and other industries requiring fastening solutions capable of withstanding harsh and demanding conditions.
Both Mercer Gasket & Shim and Lonestar are ISO 9001:2015 registered, with exceptional quality control standards offering quick turn around and delivery for a broad and diverse range of standard and custom fasteners such as:
HEADED BOLTS
Grade 5 Finished Hex Cap Screws
Grade 8 Finished Hex Cap Screws
Hex Head Lag Screws
Carriage Bolts
Square Head Machine Bolts
STUD BOLTS & NUTS
 A193 B7 All Thread/Double End Studs
A193 B7M All Thread/Double End Studs
A194 2H Heavy Hex Nuts
Al94 Gr. 2HM Heavy Hex Nuts
A320 L7 All Thread/Double End Studs
A320 L7M All Thread/Double End Studs
A194 Gr. 4 & 7 Heavy Hex Nuts
A193 B 16 All Thread Studs
A193 B8 All Thread Studs and Nuts
A193 B7 Heavy Hex Bolts
NUTS
Finished Hex Nuts
Heavy Hex Nuts
Hex Machine Screw Nuts
Cap Nuts
Coupling Nuts
Wing Nuts
Jam Nuts, Finished and Heavy
Slotted Nuts and Castle Nuts
WASHERS
USS Flat Washers
SAE Rat Washers
MS and AN Washers
Fender Washers
Split Lock Washers
Tooth Lock Washers
High Collar Lock Washers
Bevel Washers
Belleville Washers
STRUCTURAL BOLTS, NUTS & WASHERS
A325 Heavy Hex Bolls
A563 Grade Nuts
A490 Heavy Hex Bolts
A307B Heavy Hex Bolts
F436 Hardened Structural Washers
A325 Load Indicator Washers
A325 Bevel Washers
Socket Head Cap Screws
Socket Set Screws
Socket Shoulder Screws
Socket Pipe Plugs
Hex Keys
Nylon Insert Locknuts
Steel Locknuts
Cotter Pins
Dowel Pins
U-Bolts – Special
Eye Bolts – Special
Hanger Bolts
Blind Rivets
Headless Sets
COATINGS
Zinc Electro-Plating
Xylan Coatings©
PCl-3TM
PCl-3+TM
PCl-3+STM
Sermagard Coatings
CAPACITY
Forging – Nuts ¼" to 4"
Forging – Bolts ¼" to 2"
Roll Threading ¼" lo 4"
Cut Threading ¼" to 4"
Milling and Drilling
CNC Laities to 32"
Heat Treating – 10 tons/day
Electroplating – 6 tons/day
Fastener Coating – 10 tons/day
VALUE SERVICES
Special Coatings
Vendor Managed Inventory Program
EDI & Internet Interface
Quality & Testing Programs
FASTENER MATERIALS
304
316
321
347
410
416
422
501
904L
2205
2507
13-8PH
17-4PH
A286/660
NitronicTM  50 & 60
MonelTM K-500
lnconelTM 600 & 625
Brass & Bronze
Corbon & Alloy
Others available on request